As teachers, we always try to go above and beyond to provide the best classroom experience for students. As much as we need them to be attentive and in the process, we actually want them to like learning and everything that's going on in the class. This places a great responsibility on teachers, as students don't want to simply read and cram anymore – they want to try everything in practice.
Top usefull online Apps for Teachers and Students
Largely, this can be made possible through modern, tech-powered classroom management. There are tons of useful apps and software on the market, and if you're not of limited means, building a fun, the interactive experience shouldn't be a problem. But if you're looking for doing it wise and nice, here are 7 best free apps teachers can use to digitize and improve their lessons. These include means for gamification, interaction management, time management, and control. So here they are:
The effect of learning often largely depends on how organized and structured the lesson is. We can never stop singing praises to Google products – well, they're like members of the family now, aren't they? However, Google Classroom is truly an indispensable thing for teachers who want to stay on top of their student's progress and discipline.
The functions are broad. Teachers can build online classes, upload assignments, track their completion, and assess them online, engage with students and their parents, as well as encourage discussions between learners.
Like any other Google product, much attention is paid to safety and security. Personal information is protected by strong encryption algorithms, and no data is used for marketing purposes. To join the classroom, students have to enter a teacher-specified code to be good to go. Besides being free of charge, the service is fully compatible with mobile devices so teachers can be hand-and-glove with students even when they're out of school.
Teaching is a continuous juggling between planning, implementing, checking, communicating, creating, sending – this can continue to infinity. But as much as teachers need a single resource to organize their professional and personal duties, Trello can be an excellent tool to structure classroom activity.
Who said that you can't treat your class as a project team? Use Trello to split project duties between students, monitor their progress, delegate assignments, and keep all tasks and communication in one easy-to-use app. The service has also a convenient mobile version so you can stay in touch with your team, aka class, anytime and anywhere.
Mostly used by marketers and bloggers, Canva is also a perfect app to visualize learning materials and add some creativity to classroom projects. The app has tons of free samples – although there are many paid templates, pictures, and stickers you can purchase additionally.
The app can be helpful both for students and teachers. You can play with different texts, styles, and images to create perfect graphic content either to get out the message or to express your individuality. It doesn't require special skills to work with it, but it does develop taste and designer feel in the process. If you feel like your classes lack some color, try Canva.
It's not common to include timers in the list of the best classroom apps, but wait before you see it. Online Stopwatch offers dozens of fun and colorful timers which may come in handy to gamify the activity and cheer up your students.
Especially young, students often feel ground down when they have to complete assignments with strict deadlines. And teacher standing like a correction officer with a timer makes them only more nervous.
On the other hand, how about a bomb timer? Everyone likes to be a hero, so doing this lame task for the sake of saving the class can be fairly good.
As much as it can be applied for regular tests, the app is also good for various competitions in the class. Try it out and you'll be impressed with how engaged and competitive your students can be.
A scavenger hunt is one of the most favorite activities both among small children and teenagers. As a teacher, you can also modernize and digitize it. Rather than extracting students' smartphones to improve attention, use them to your advantage.
With QRCode Monkey you can generate an unlimited number of QR codes and send your students on the hunt for objects or information. They may go the Columbus steps and discover America, explore the flora and fauna of Central America, or recreate alternative political developments after WW II. The good is that they will be using their smartphones, aka QR code scanners, to actually learn things rather than for distraction.
If you're looking to add some educative resources to your classroom lessons, try TED. As much as you can apply short TED-Ed videos to diversify activities, you can try TED talks speeches for a variety of purposes like ESL learning, critical thinking development, and more.
There are tons of powerful ideas out there so you will definitely find something for any classroom discipline. "Teachers shouldn't fear to be provocative sometimes," is sure Ellen Myers, Pro-papers education expert. Complex and ambiguous ideas are good to teach students to be respectful in disputes, think out of the box, and express their opinion in a clear and concise manner.
Regular control is important for sustainable progress in learning. Before, teachers used to apply different pen-and-paper methods likes questions and answers, brief surveys, multiple options testing, whatnot. This would allow educators to keep track of how much was learned and adjust their methods and strategies accordingly.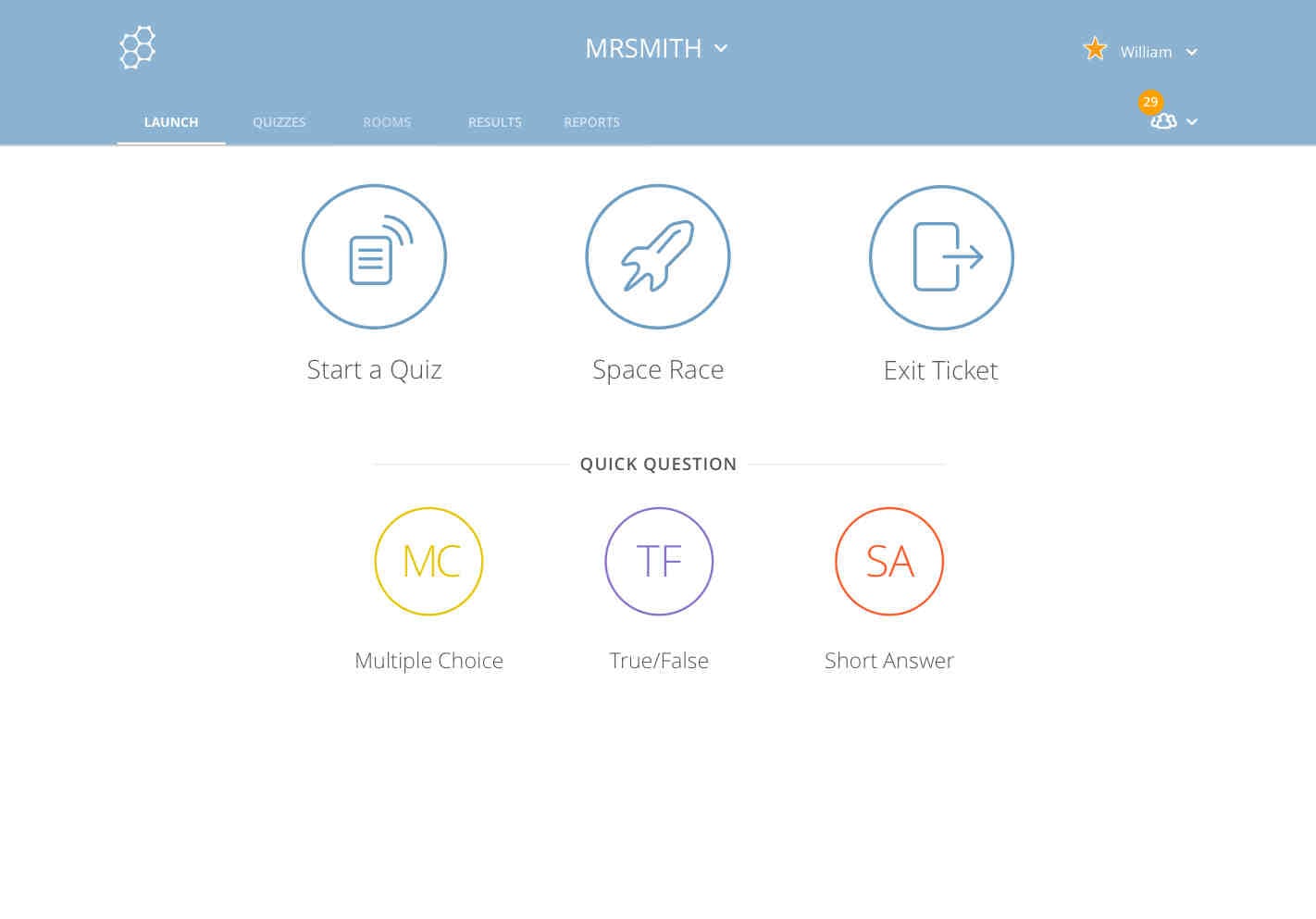 Socrative is the up-to-date method to do the same thing but in the way students like and understand. The app allows teachers to test students' understanding after the class and collect their feedback. On top of that, there are numerous other features like games and quizzes to involve students in competitions and teamwork.